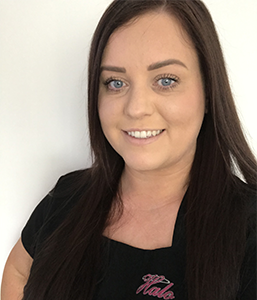 Carly
I started working for Halo in 2011. I love working here and seeing all the clients who come in. I really enjoy doing facials and massage as it is great to make people feel relaxed. I love using all the Dermalogica products on clients and myself. My favourite treatment to have is a Fakebake spray tan as it gives me a streak-free sunkissed glow! I look forward to seeing all of you at Halo Beauty soon.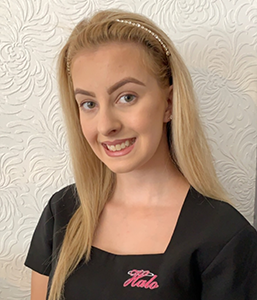 Jordan
I've been working at Halo since November 2017 and so happy in 2021, I became the salon manager. I've learnt so much at Halo and so glad I've progressed! I love carrying out treatments where you can see the results instantly. I enjoy how this makes the client smile when they can see the difference and gives me pride in my treatments. My favourite treatment to have done is HD Brows as it gives your eyebrows perfect shape. I look forward to seeing you soon. X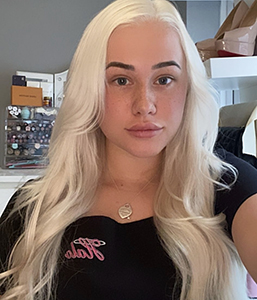 Molly
I started working at halo in 2020 my favourite treatment is facials I love the results of the Crystal Clear leaving the skin glowy and fresh! I'm also trained in Dermaplaning which is a different kind of facial it has great results. I look forward to seeing you at Halo soon.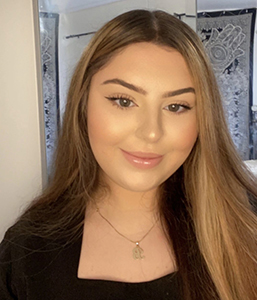 Bessie
I first started at Halo as an apprentice in 2020 And ever since then my biggest achievement has been seeing our clients leave happy and satisfied with their treatments! & remember self love = monthly massages! X
.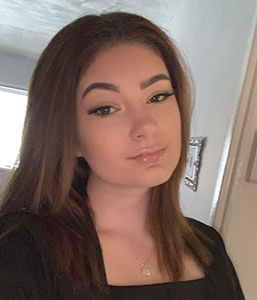 Lara
I started work here in 2021. One thing I love about this salon is how much care and respect every single therapist gives every client. I first got into beauty because I loved the way I felt after receiving treatments, I believe if you feel you look good, you feel good. My favourite treatments include nails and laser hair removal. I hope to see you in the salon soon.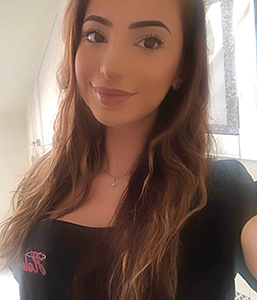 Keri
I started working at Halo in 2021 and have been in the beauty industry since 2017. I enjoy how social my job is where I can chat and get to know my clients while carrying out treatments they love. Being part of the team at Halo is great because all the girls are so lovely, and amazing therapists too! As cliche as it sounds I like all treatments equally. I love how varied my days are, going from massages to waxing, nails and more! I look forward to meeting you soon x