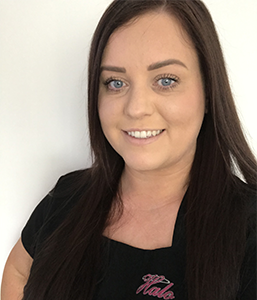 Carly
I started working for Halo in 2011. I love working here and seeing all the clients who come in. I really enjoy doing facials and massage as it is great to make people feel relaxed. I love using all the Dermalogica products on clients and myself. My favourite treatment to have is a Fakebake spray tan as it gives me a streak-free sunkissed glow! I look forward to seeing all of you at Halo Beauty soon.
Danielle
I'm so happy & proud to have returned to the Halo team now as the manager. We have a great team here, who are brilliant and looking after clients and carrying out the best treatments.
I specialise in HD Brows, Bio Sculpture nails and my passion is Dermalogica Skincare. I absolutely love to use my expertise and facial techniques to educate people about skincare. I look forward to treating you soon at HALO.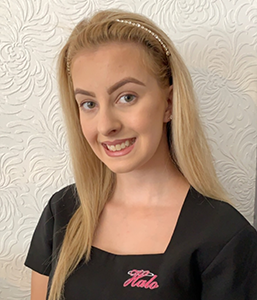 Jordan
I've been working at Halo since November 2017, I've learnt so much from the girls here and love every minute of treating clients. I love to do treatments where you can see the results instantly and can see how much of a difference it makes for that client which puts a smile on my face and theirs. My favourite treatment to have done is HD Brows as eyebrows should always look perfect. I look forward to seeing you soon.